Cross-Generational Digital Marketing Insights For 2022
Cross-Generational Digital Marketing Insights For 2022
Julie is the VP of Marketing at Dash Hudson, a visual marketing software used by the world's most important brands.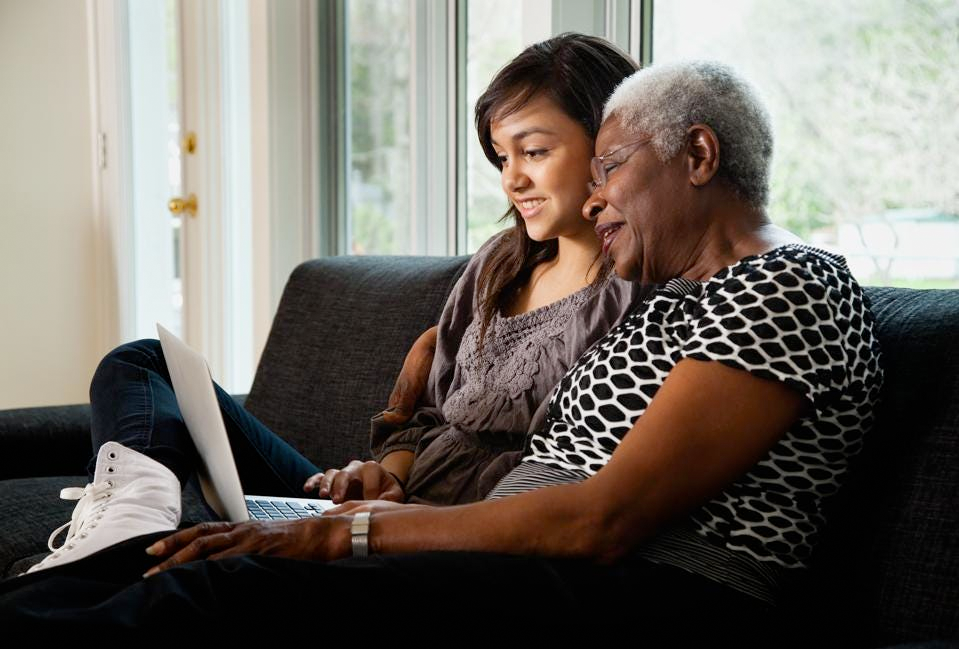 Social media usage has grown considerably in every generation over time, according to Pew Research. Brands now have access to a wider range of customers, including younger generations they may not have marketed to before and older generations with more spending power. I believe understanding what resonates with each generation and using those insights to fuel content strategies will be critical for brands looking to grow revenue and bolster brand equity in 2022. 
The unique habits of Generation Z should position social commerce as a top priority for brands across industries. At the same time, Pew research shows that many Baby Boomers and Generation Xers take part in the online environment, which should push brands to reevaluate their marketing mix and targeting. The key takeaway: building a social media strategy that speaks to each generation could pay dividends for brands seeking long-term business growth. 
How Brands Can Leverage Social Media To Tap Into New Demographics
The rise of social media was a pivotal moment for many brands. Marketers can now identify target audiences and quantify their success at reaching these consumers. While this shift has been monumental for guiding content strategies, some brands are investing resources in one or two audiences and missing out on key demographics. Both the future spenders of tomorrow — Gen Z — and the U.S. consumers with the highest household spending in 2019 — Baby Boomers and Gen X — should be top priorities for brands across industries. 
Why Gen Z Should Be At The Center of 2022 Marketing Strategies
While millennials still make up a large portion of worldwide Instagram users, Gen Z will make up 28% of its user base in 2021, according to eMarketer projections.
According to a report from Bank of America, Gen Z's combined income will reach $33 trillion by 2030 and surpass millennials' income by 2031. While Gen Z's spending power increases, its impact on marketing and e-commerce will likely also grow. 
Gen Z's presence on digital platforms has been met with the rise of purpose-driven marketing. A 2020 survey of Gen Z consumers from WP Engine (via Marketing Dive) uncovered that 82% trust a company more if they use images of real customers in their advertising campaigns. To reach this subset of consumers, I recommend that companies create meaningful brand stories and engage in conscious product development. According to Glossy, clothing brand Chico's has long been considered a brand for middle-aged women; however, the brand has seen a 10-year drop in its average customer age in a year — a significant shift in customer demographics. I believe the brand's timeless designs, combined with its authentic campaigns, have been key to winning over the highly sought-after Gen Z consumer. 
The Unique Value Proposition Each Generation Offers Brands
While nurturing Gen Z is important for success on social channels, I believe engaging the top spenders of today is equally important. Baby Boomers and Gen X are rarely considered top audiences on social media; however, brands may be missing out on a powerful opportunity to reach consumers primed for sales conversions. Baby Boomers are the biggest spenders in the United States, and Gen X is close behind, according to 2019 Epsilon research. Brands that haven't tapped into these markets have an opportunity to make a strong first impression with a new online audience. 
Optimizing Digital Touchpoints To Drive Loyalty And Retention
Buying behaviors are likely forever changed due to digitization. Historically, brands have crafted content primed for their target audiences; however, in today's landscape, different touchpoints may need to speak to consumers at different points in the buyer journey — even if that means looking beyond brands' target audiences. Capitalizing on this unique time in the digital space could allow brands to fully invest in online mediums as a mechanism for mass marketing that is measurable and meaningful.
The New Cross-Generational Marketing Best Practices In The Luxury Sector
Brands should develop an omnichannel strategy that meets target audiences where they are across digital touchpoints. Each generation may be at a different point in the buyer journey, and depending on your industry, you may need to evaluate how to market to each demographic. For instance, in order to build brand equity with younger consumers, luxury brands can work on creating compelling campaigns that lead with authenticity. Meanwhile, to speak to existing customers in the Baby Boomer or Gen X demographics, they could create alternative campaigns that position their products and legacy at the forefront.
Luxury brands should invest in innovative tactics outside of sector norms to engage younger consumers. For example, they could team up with influencers to meet Gen Z on channels like TikTok. Brands across sectors should keep their fingers on the pulse of the tactics and tools industry leaders are adopting to stay ahead of the trends that will undoubtedly emerge in 2022.
Prioritizing Generational Inclusivity In 2022 
Research shows that the pandemic transformed consumer behavior in many ways, creating new challenges and lucrative opportunities for brands. To embrace this unprecedented time in the digital marketing space, brands should rely on their data more than ever. If channels like Instagram see demographics shift, brands should broaden their targeting to harness the additional revenue and brand loyalty that each generation has to offer. Teams should use their data to understand the preferences of each audience so they can curate and execute a content strategy that transcends generations.
awaken your business
with daring marketing
New Wave Strategic Marketing is a full service marketing agency born and raised in Calgary, Alberta. We are no strangers to drive and ambition, and we are especially passionate about helping our clients reach their digital marketing goals. Driven by our belief that new media and technologies is constantly on the move, changing the way average consumers think, purchase, and choose who they will go to for services. In this age of distraction, our focus is to ignite your organization's potential, reach your business goals, and to create a loyal community surrounding your brand.
Ask us about advertising for your business!
LET'S GROW YOUR BUSINESS, TOGETHER!